Wall mirror /Dress mirror-change the usual way of using mirrors, forget the heavy and fragile problem of glass mirrors.
Brisafe wall mounted dressing mirror doesn't use glass material instead of using 0.04mm nano-mirror film. lighter mirrors reduce the personal harm issue through innovative technology.
Suggested size(cm):30×90/30×150/50×160/60×180/80×160/100×180
Functional parts: above sizes in yellow can match with optional standing with and without wheels
Application: hanging on wall/leaning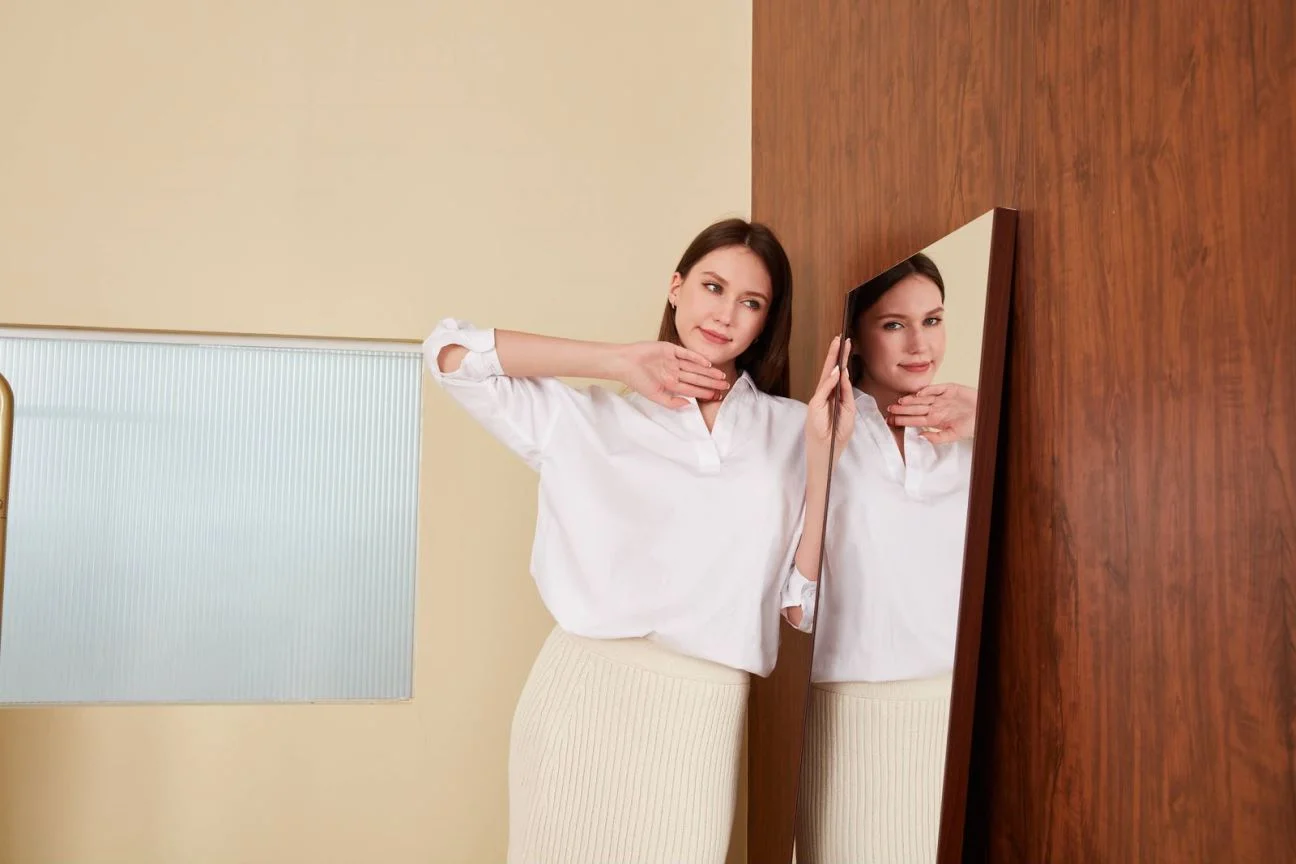 A 0.04mm nano film wall mounted dressing mirror is a type of mirror that can be mounted on a wall. It is made of a thin film of nanomaterials, which makes it very lightweight and durable. The film is applied to the back of the mirror, so it does not interfere with the clarity of the reflection. The result is a mirror that gives you a true reflection, without any distortion.
This type of mirror can be used in a variety of settings, including homes, offices, and other commercial spaces.
0.04mm nano-film mirror supplier - Shanghai Brisafe
As a leading supplier of 0.04mm nano-film dress mirrors, Shanghai Brisafe Technology Co., Ltd. is committed to providing the highest quality products and services to our customers. We have a team of experienced and knowledgeable professionals who are dedicated to meeting the needs of our customers. We offer a wide range of 0.04mm nano-film mirror products and services, and we are confident that we can meet your requirements. If you have any questions or need more information, please do not hesitate to contact us.
Related Products about Dressing Mirror Wall Mounted
Brisafe lighter mirror full length mirror